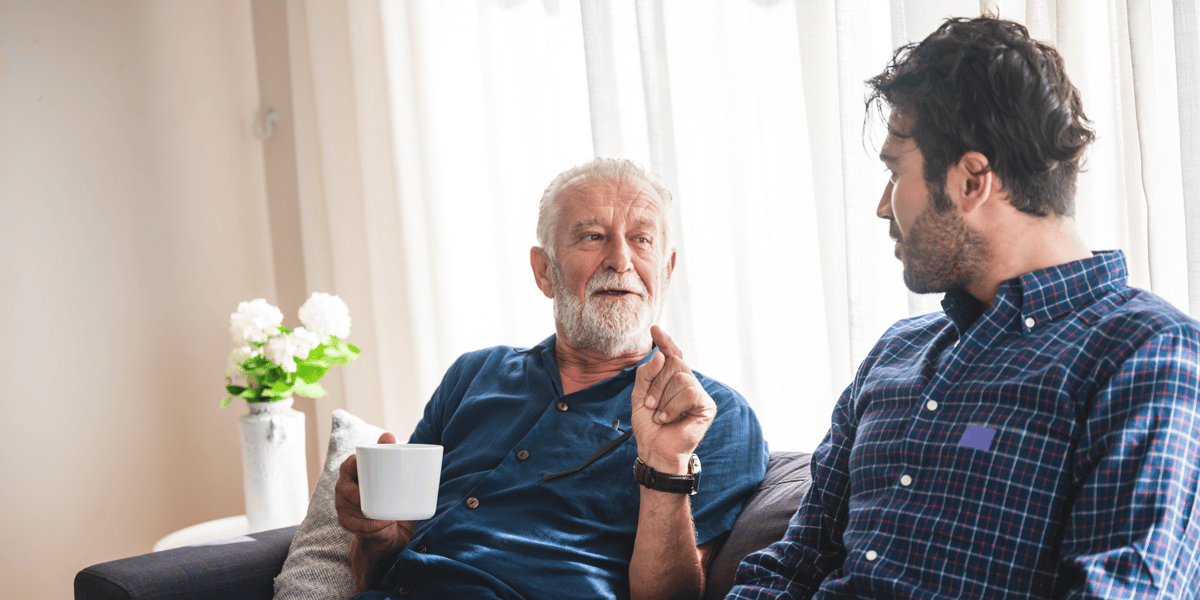 According to Family Carers Ireland, over 500,000 people are caring for a loved one at home. A lot of times becoming a carer to a loved one happens quite suddenly and you can feel unprepared. HaloCare have compiled a list of tips to help.
1) Medical care:
WebMd says to make sure your loved one gets to all their doctor appointments. If you can, attend some of the appointments should it be needed with your loved one so you can stay informed and be an advocate for them.
Come up with a list of questions and concerns to discuss with the doctor beforehand. Have you noticed any new symptoms? Are any medications causing side effects? Discuss these questions with your loved one first to keep them in the loop with regards their needs.
2) Medication safety:
According to Ageing Care, many older people take a lot of medications. For anyone, it's easy to get confused. Skipping a dose or taking a double dose is common. You can simplify the process by consulting a GP for advice on how to properly administer medication or talk to your pharmacist about easier ways to dispense them.
HaloCare's Care Specialists offer medication prompts and reminders to our clients in instances where needed from our 24/7 care hub.
3) Physical Exercise:
Encourage your loved one to stay active. According to the National Library of Medicine, exercise can improve health, strength, sleep and mood and can lower the risk of falls.
4) Mental Health:
Watch for signs of depression and anxiety. According to WHO, depression in older people is common. You may notice changes in their emotions and their feelings might go back and forth from very sad one day, to cheerful the next.
You can:
Help take care of their physical needs.
Make sure they eat well, get enough sleep and exercise, and take any medications.
Encourage them to see friends.
You can talk to your loved one's doctor about getting help from a professional if they are struggling with depression or anxiety.
5) Safety-proofing:
Take a close look at your loved one's living space to spot any risks. Make sure there aren't tripping hazards, like loose rugs or piles of papers.
6) Home improvements:
Simple changes to your loved one's home may allow them to live independently for longer.
Home improvements like a downstairs bathroom, stairlift, etc. may be something to consider. Speak to your GP or local council offices to enquire about eligibility for such grants.
Technology is now enabling people to live more independent lives in their home. HaloCare offer an unobtrusive solution for people who need a little extra support. The technology works seamlessly in the background and gives the client and their family peace-of-mind that HaloCare is there to support them 24/7, 365.
How HaloCare Can Help:
HaloCare is a solution for people who wish to stay in their own home but need a little extra support. By using technology that works seamlessly in the background, clients can continue to live independently with the knowledge that HaloCare is there to support them.
HaloCare works along three pillars; safety, social & wellness and clinical. Our 24/7 Care Specialists will be alerted in the event of an incident or medical emergency to our Carlow based Care Hub where trained experts can then react, respond and reassure the client.
HaloCare works with both professional carers and family carers. This means support for both the client and their family members in the hours of the day that physical help is not available. HaloCare fosters independence, privacy and safety for clients and peace-of-mind for their loved ones.
If you or your loved one needs a little extra support while living independently, HaloCare is there 24 hours a day, 365 days of the year.