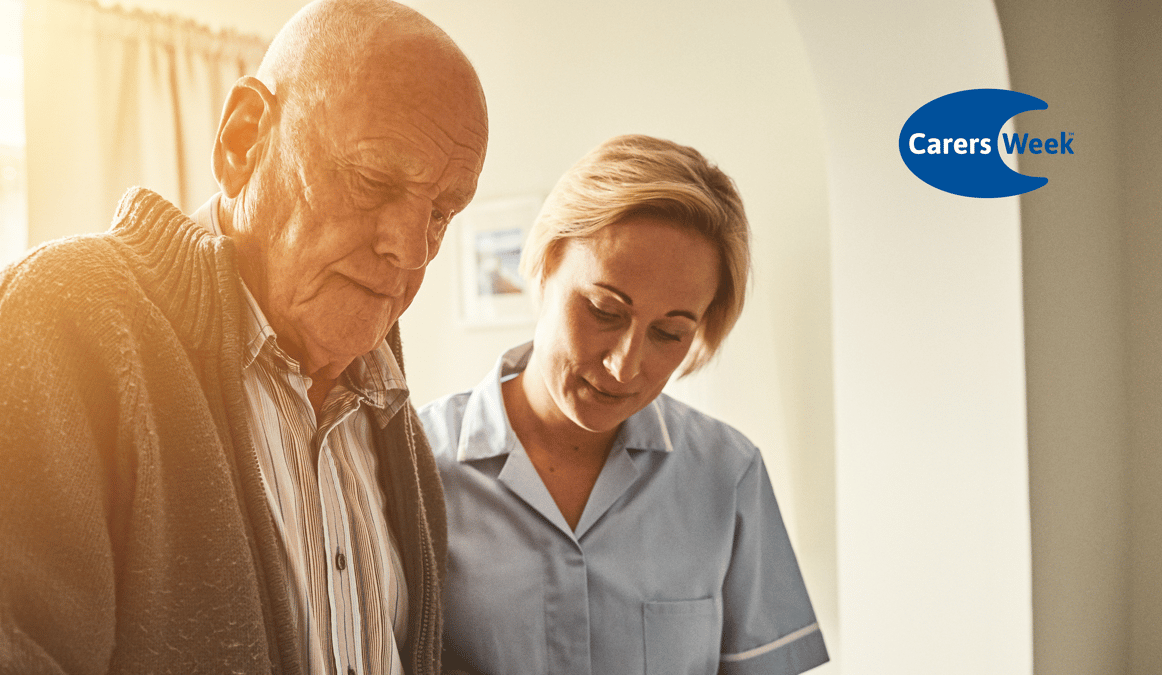 Ireland's family carers are this week being encouraged to participate in events marking National Carers Week 2022, which is taking place from June 13th to 19th. This year Carers Week aims to make caring visible with over 90 events taking place around the country including quizzes, information sessions, sibling workshops, lunches, walks, crafty carers virtual get together, virtual yoga, mindfulness sessions and giveaways for hundreds of family carers. This years Carers Week will also shine light on Ukrainian family carers in the community, distributing over 50 care packages to those in need.
What is a Family Carer?
A family carer is defined as someone who takes on a carer's role within their family dynamic. This person will give regular, unpaid personal help to a loved one with a long-term illness, health problem or disability.
In 2022, Family Carers Ireland reported over 500,000 people in Ireland are family carers. 67,000 school-aged children reported having caring responsibilities within the home. Women account for the majority of family carers in Ireland, however the number of male carers is on the rise. Currently nearly 40% of family carers are male. The number of older carers (65+) has also increased by over 50% since 2006.
Care Alliance Ireland reported in 2021 that 86% of family carers are caring for an aging parent or a child with high support needs. On average, family carers account for 44.6 hours of care per week to those who need it.
What is the Health Impact on Family Carers?
When asked what impact caring has had on the life of the family carer, 68% reported feeling their health has suffered as a result of caring. 48% of family carers have been diagnosed with a mental illness and statistically there has been a 70% increase in the number of carers diagnosed with depression from 2009 to 2019.
Family Carers and Finances:
According to Care Alliance Ireland, 50% of family carers combine paid work and family care. Family carers financially contribute €20bn to Ireland per year yet only 6.7% of the overall Department of Employment Affairs and Social Protection budget is spent on income supports for family carers.
Supports for Family Carers:
The Dept of Employment Affairs and Social Protection have a number of supports for Family Carers. These supports include:
Carer's Allowance (full & half rate)
Care Sharing
Carer's Support Grant
Carer's Benefit
Domiciliary Care Allowance
Household Benefits Package
Support Welfare Allowance
Back to Education Allowance
Revenue supports in Ireland for family carers include:
Incapacitated Child Tax Credit
Tax Relief on the Costs of Employing a Home Carer
Home Nursing
Home Carer Tax Credit
Disabled Drivers & Disabled Passenger Scheme
The HSE also have a number of supports for people caring for a loved one at home which are:
Home Support Services
Health Centres
Nursing Home Support Scheme (Fair Deal)
Medical Card
Prescription Charges for Medical Card Holders
GP Visit Cards
Long-term Illness Scheme
Drugs Payment Scheme
Other supports and entitlements for people caring for a family member are:
Disabled Persons Parking Card
Mobility Allowance
Senior Alert Scheme
Better Energy Homes Scheme
Housing Grants & Schemes
Housing Adaptation Grant for People with a Disability
Housing Aid for Older People Scheme
The European Health Insurance Card
Cross-border Healthcare Directive
Treatment Abroad Scheme
National Freephone Careline 1800 24 07 24
Carer Support Groups
Education & Training Opportunities
Counselling
Emergency Card Scheme
Respite
Each of these supports are means tested based on eligibility, income and individual circumstances and are subject to changes.
How HaloCare can Help:
HaloCare is a solution for people who wish to stay in their own home but need a little extra support. By using technology that works seamlessly in the background, clients can continue to live independently with the knowledge that HaloCare is there to support them.
HaloCare specialise in contactless fall detection, remote emergency service and telehealth. Our 24/7 Care Specialists will be alerted to the fall or medical emergency in the Carlow based Care Hub where they can then react, respond and reassure the client. HaloCare's two-way audio and voice activated alarms ensure the client will always be able to reach out for help, even in a weakened state.
HaloCare works with home and family care. This means support for both the client and their family members in the hours of the day that they cannot be there. HaloCare fosters independence, privacy and safety for clients and peace-of-mind and much needed respite for their loved ones.
If you or your loved one needs a little extra support while living independently, HaloCare is there 24 hours a day, 365 days of the year.