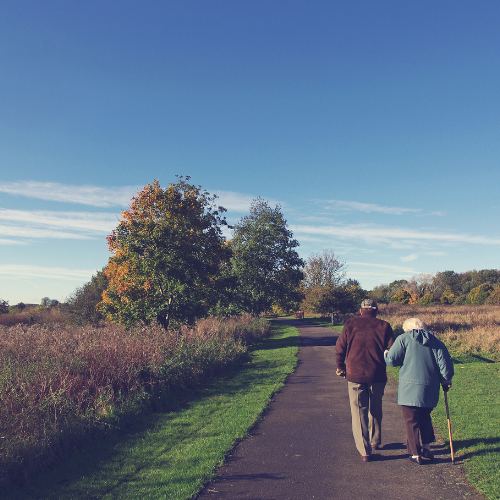 According to Hopkins Medicine, older adults can improve their chances of maintaining a healthy mind by proactively managing health problems, exercising daily, eating a healthy diet, getting plenty of sleep, learning new things and staying socially engaged.
Physical Exercise:
The Centre for Disease Control and Prevention says regular physical activity is an important part of a healthy lifestyle. Not only is it good for your muscles and bones, but it can also keep your brain healthy, too. Physical activity can improve your cognitive health, helping you think, learn, problem-solve, and enjoy an emotional balance. It can reduce the risk of memory loss, anxiety or depression.
Health Checks:
Research shows connections between brain health and gastrointestinal conditions, high blood pressure and hearing loss. To maintain healthy brain function, it is important to consider all aspects of a healthy lifestyle. See a GP regularly and get bloodwork done if necessary to ensure you are keeping on top of any health issues.
Social Inclusion:
For older people, developing various positive sources of social support also can reduce stress, ward off anxiety and depression, and reduce the risk of some physical health concerns.
Experts say that certain types of social interactions can positively affect cognitive health. Greater Good conducted a study which found that cognitive abilities declined 70 percent slower in individuals who had frequent social connections compared to those who had little social contact with others.
Healthfully say socialisation may improve memory and longevity as it reduces stress and isolation. Many seniors socialize by spending time in group exercise classes — which can provide several physical benefits, including the potential to increase lifespan. Exercise also lessens the risk of a variety of chronic health problems like osteoporosis.
HaloCare:
HaloCare is a solution for people who wish to stay in their own home but need a little extra support. By using technology that works seamlessly in the background, clients can continue to live independently with the knowledge that HaloCare is there to support them.
HaloCare works along three pillars; safety, social & wellness and clinical. Our 24/7 Care Specialists will be alerted to the fall or medical emergency in the Carlow based Care Hub where they can then react, respond and reassure the client.
HaloCare works with both professional carers and family carers. This means support for both the client and their family members in the hours of the day that physical help is not available. HaloCare fosters independence, privacy and safety for clients and peace-of-mind for their loved ones.
If you or your loved one needs a little extra support while living independently, HaloCare is there 24 hours a day, 365 days of the year.