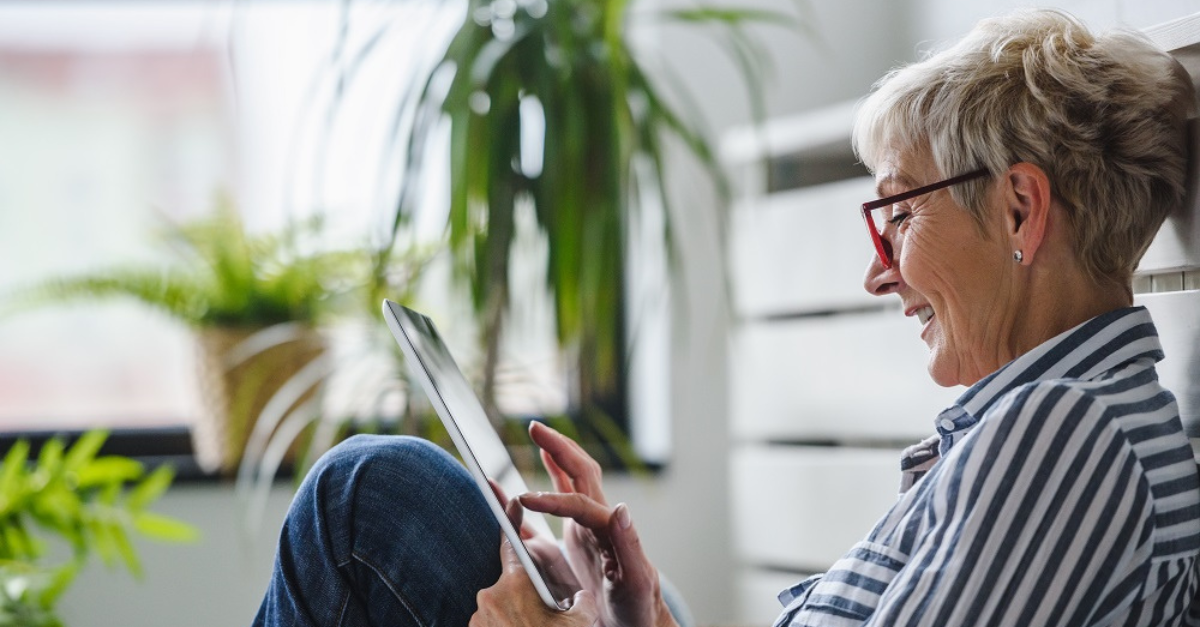 Remote Patient Monitoring
| 27 Jul, 2023
Remote Patient Monitoring means that clinicians now have the ability to collect valuable data outside of the clinical setting. This means that individuals with disabilities, those living with chronic illness or older people who might need additional support, can all be managed from the comfort of their own homes.
Remote Patient Monitoring can be considered a subset of telehealth - a tech-enabled solution that uses digital technologies to collect and monitor vital signs.
The Importance of Remote Patient Monitoring (RPM)
Remote Patient Monitoring has become increasingly popular over the years, in particular during the outbreak of COVID-19, where we saw RPM being introduced in more clinical and community settings. . Data reported by NHS England indicated that, during the height of the pandemic, around 85% of consultations were completed online.
Remote Patient Monitoring provides a holistic approach to client-centred care and works across the three pillars of care: Safety, Social & Wellness, and Clinical.
Safety
Living at home with a full-service solution maximises the client's independence and provides the best long-term answer to supporting those with additional needs. Remote Patient Monitoring means clients can live from the comfort of their own home, while ensuring their vital signs are observed regularly by their healthcare practitioners.
Vital Signs
Remote Patient Monitoring technology allows care professionals timely access to precise medical information including blood pressure and heart rate, without the client having to leave the comfort of their home.
The HaloCare solution means clinicians will have accurate and up-to-date data at hand to make decisions around the individuals' health, which can all be done remotely.
Remote Patient Monitoring allows clinicians to make data-informed decisions, which leads to better patient outcomes. Studies have shown that preventative methods including Remote Patient Monitoring can reduce patient length of stay up to 90%.
How Remote Patient Monitoring enables care in the community
Remote Patient Monitoring can be implemented into your client's daily routine in a variety of ways. It can be used for in the form of prompts for medication or exercise reminders, or smart devices for tracking client vitals and ensuring they are well at home. Examples of Remote Patient Monitoring devices could include;
Pulse oximeter
Blood pressure monitor
Heart rate monitors
How is HaloCare set up in the client's home
HaloCare has adopted Remote Patient Monitoring to provide health professionals and clinicians with timely access to client's vitals for better health outcomes and wellbeing.
The process for installing HaloCare in the client's home is carried out in the following steps...
Firstly, if it is a referral from a clinical setting, the Health Professionals will discuss the HaloCare solution with the client and their circle of care, and once agreed, will then refer the client on to HaloCare.
A trained HaloCare representative will contact the client via phone to introduce HaloCare and will arrange a visit, at a time that works with the client, by an HaloCare experienced Care Consultants.
On the day of the HaloCare Consultant Assessment, the process will go as following
The HaloCare Consultant will arrive with photo identification and introduce themselves to the client.
The HaloCare Consultant will access the rooms that are used frequently and take measurements, they will provide a detailed description on the services offered and how the system works and will gather any other vital information that HaloCare needs to know.
After the HaloCare Consultant's visit is complete, a date will be arranged for installation.
HaloCare technicians will visit the client's home for fitting of technology and will carry out a one-week testing phase before the system goes live.
The client will receive a welcome call from the Care Hub introducing them to the team. The client will have the opportunity to ask any additional questions they may have and will get to know our Care Hub team better.
HaloCare solutions are designed to empower the client and give back a sense of independence. Virtual care is the optimum solution for reducing hospital capacity, improving staff deployment, and delivering an enhanced level of client care without the client having to leave their home.
If you are interested in finding out more about how you can incorporate Remote Patient Monitoring into your patient's everyday care plan, get in touch today.