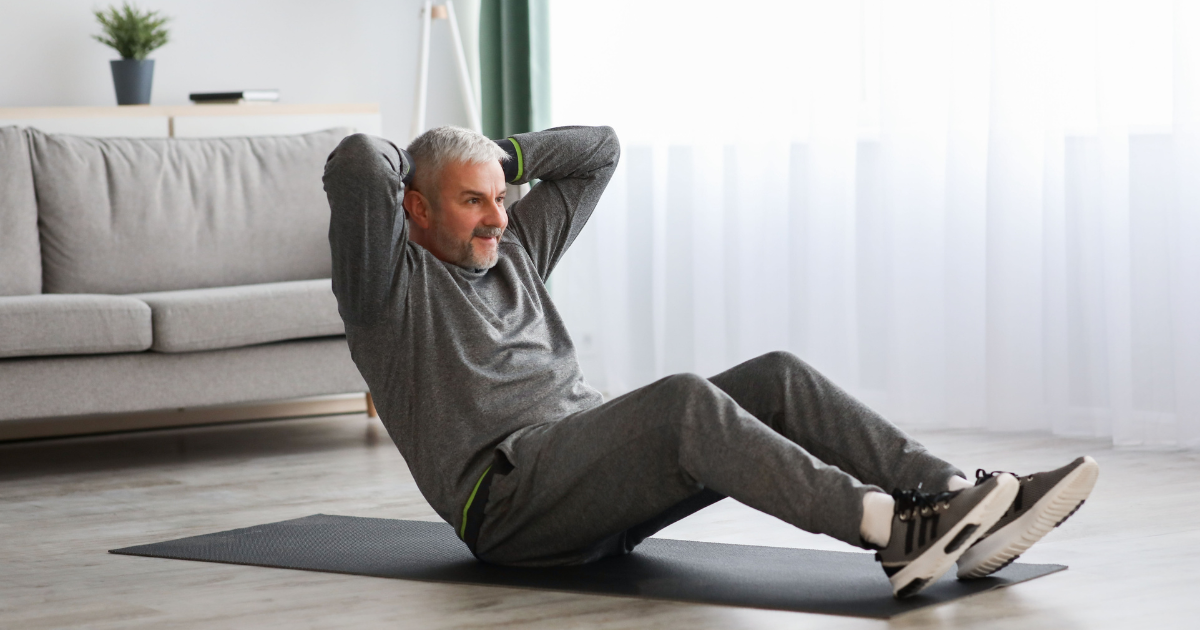 Remote Patient Monitoring
,
Chronic Illness
| 06 Apr, 2023
It's reported that in Ireland alone, 48% of males and 48.1% of females aged 65 and over had a chronic illness or health problem in 2021. So, how can Remote Patient Monitoring become part of a person's Chronic Illness management plan?
What is Remote Patient Monitoring?
Remote Patient Monitoring is a telecare solution that uses digital technology to allow for the collection of patient data remotely. This data is then used by clinicians to track patient vitals, intervene if necessary and ensure that the patient is in good health, making it possible to care for clients in their own home.
Who can benefit from Remote Patient Monitoring?
Remote Patient Monitoring can be used to support any individual who may need their vital signs monitoring. This might include;
Individuals with disabilities or restricted mobility
Older people
People with learning disabilities
People living with conditions such as Dementia
People with Chronic Illnesses
In this blog we will focus specifically on how Remote Patient Monitoring can support those with a Chronic Illness.
Benefits for patients with a Chronic Illness
A Chronic Illness is most commonly defined as a long-term health condition or disease that is persistent.
Depending on the condition, the individual might experience 'flares', where symptoms become more challenging.
The reason we say this is because it's important to recognise that living with a chronic illness, will be long-term, which is why it's vital to have a Chronic Illness management plan in place.
Remote Patient Monitoring can support a Chronic Illness plan and has the following benefits.
Patient-centred approach
Patient-centred care is defined as when patients actively participate in their own medical treatment in close cooperation with health professionals. Remote Patient Monitoring provides a person-centred approach as it gives individuals the opportunity to live in the independence of their own home while staying connected to health professionals, when and if required.
HaloCare truly adopts the patient-centred approach as we keep our clients connected at every stage of the wellness journey whether it be safety, social or clinical. Our technology is user-friendly so everyone will feel confident using it. With HaloCare, clients will find it easier than ever to stay connected to loved ones, they can even connect to the Care Hub for a 'comfort call' with a HaloCare trained professional.
Real-time access to patient information
Management and monitoring are vital when it comes to treating an individual with a Chronic Illness. Remote Patient Monitoring allows for clinicians to monitor their patients from the comfort of their own homes. Clinicians will have real-time access to patient vitals in order to make data-informed decisions about the health of their patient.
Aids clinical prioritisation
Remote Patient Monitoring reduces the number of visits a health professional will need to undertake, without compromising on the quality of care that the individual receives. This makes Remote Patient Monitoring a cost-effective and time-efficient option for many health professionals.
Reduces the risk of exposure to infection
For many people living with a Chronic Illness, they may be immune suppressed, meaning that they are more vulnerable if they pick up an infection. Remote Patient Monitoring can help reduce the risk of exposure to infection, as the individual will have less frequent visits to the hospital where infections can be picked up.
Is it possible to manage patients with a Chronic Illness remotely?
With advances in technology, Remote Patient Monitoring is a long-term solution to supporting an individual with a Chronic Illness, as part of a wider care plan. So, how does our HaloCare Solution work?
Our HaloCare team would first undertake a consultation to determine what solution would best benefit the client. Once the assessments have been carried out, we would fit our Smart Devices in the client's home to assist with tracking client vitals, monitoring wellbeing and ensuring medical professionals also have access to this information if needed.
Interested in finding out more about how HaloCare could work as part of your patient's Chronic Illness Management Plan? Get in contact with a member of our team today to find out how HaloCare could benefit you or your clients.
About HaloCare
HaloCare is a 24/7, 365-day technology enabled care solution for people who wish to remain independent in their own homes but need a little extra support day-to-day. HaloCare adopts a holistic approach to patient-centred care and have three core pillars at the foundation of everything they do: Safety, Social & Wellness, and Clinical.
Safety: Keeping clients safe at home is paramount. HaloCare technologies are best-in-class and developed to promote independence which gives HaloCare clients and their circle of care the peace of mind that, should anything happen in the home (for example an unusual pattern in client behaviour), the HaloCare team will be alerted and can intervene when required.
Social and Wellness: Social isolation can become a problem, particularly for older people or those living with a disability. HaloCare offer a bespoke service where trained care specialists will call clients, at their request. This service helps to keep clients connected and works in conjunction with family visits and homecare support. The HaloCare solution supports clients, so they can carry out their activities of daily living while delivering better physical and mental health outcomes through a blended approach of virtual homecare solutions.
Clinical: HaloCare have adopted Remote Patient Monitoring to provide health professionals and clinicians with timely access to client's vitals for better health outcomes and wellbeing.
HaloCare is built to the highest International Standards and Best Practice in Governance and is led by a highly trained team so clients and their circle of care can put their trust in HaloCare.