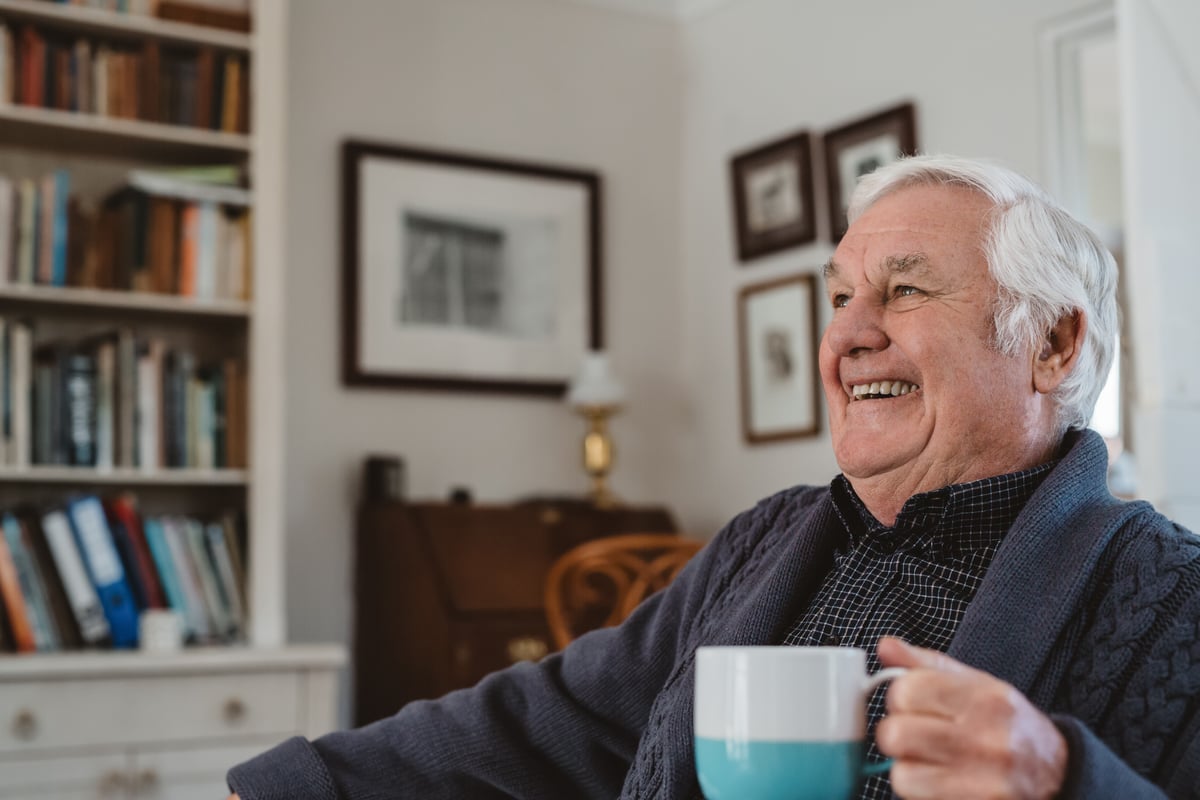 Practical advice on safer support for older adults
Ireland has an ageing population and healthcare resources are becoming more stretched.
There is a move to change the way we care for older people that is focused on the home and community, the local GP, community nurse, physios, and other healthcare providers at home.
It's good news for older people who would prefer to live independently at home, rather than needing hospital or care homes.
HaloCare is new technology supporting older people who live independently, so they can stay healthy, safe and socially connected. The experts behind the 24/7 digital care solution also have Halocare Help experts advising on smarter ageing.
Falls, burns, and medication mix-ups are among the top risks, they say, so here's some expert advice to help stay safe and hopefully live longer and healthier!
Prevent Falls
If you, or a loved one is having trouble with walking or balance, or have fallen recently, talk to your GP or community care support about a medical assessment of your condition and any medication you're taking.
Community care teams can do a falls risk assessment of your home and you can install rails or equipment to help with safer mobility.
Gentle exercise can also improve mobility to prevent falls.
An alarm you can wear as a bracelet or necklace is helpful if you're worried about falling. If you fall and can't get to the phone, pushing the button will call emergency services for you. HaloCare also have a solution for those who will not or cannot wear a fall alarm. This solution is an unintrusive, contactless device which detects when a fall has occurred and alerts the necessary point of contact when needed.
Don't rush to answer the phone or front door. Those who know you are the most likely callers, and they will understand a delay. You can also carry a mobile phone in a belt bag around your waist, or let an answering machine pick up the phone message, so you can call back.
Non-slip footwear with a low heel and ridged rubber sole is best. Sore feet affect balance, so see a podiatrist about foot pain. They can also prescribe shoe inserts to help with mobility issues.
If you have a stick or a walker, always use it, instead of holding onto walls and furniture.
Safer Homes
Make sure hallways, stairs, and paths are well lit, and get brighter lightbulbs inside and security lights outside.
Clear the bedroom floor of objects like books or shoes.
Use rails and banisters when going up and down steps and stairs.
If rugs are essential, tape rugs to the floor, especially the corners, so they do not trip you or move when you walk on them. And avoid rugs at the bottom or top of stairs.
Have grab bars correctly installed in the shower and near the toilet to make getting around easier.
Use rubber mats in the bath or shower to prevent slipping, but make sure they're well stuck down and don't crumple up.
A raised toilet seat will help if knees and hips are painful.
Danger Proof
If there is a fire in your home, leave immediately, go to a neighbour's and call 999. Similarly, don't tackle flooding or other damage yourself, get help.
Know at least two ways to get out of your apartment or house and check regularly both are accessible; window-based escapes can be tricky to navigate.
When cooking, don't wear loose clothes or tops with long sleeves.
Replace appliances that have frayed or damaged electrical cords and don't put too many electric plugs into one socket or extension.
Install smoke detectors and a carbon monoxide alarm, test and replace batteries every year.
Never leave candles burning in an empty room, even for a short time.
Keep heaters at least 3 feet away from anything that can burn, like curtains or soft furnishings.
If your tap water gets too hot, get your thermostat or water heater checked, to prevent scalding.
Medications
Keep tablets in their original containers, or a pill dispenser so you don't mix them up, and take them in a well-lit room, so you can see the labels and tablet colours. Set daily reminders to take medication as prescribed.
If you have a daily pill organiser, fill up one week at a time, or ask someone to help you do it.
Your pharmacist can put large-print labels on your medications to make them easier to read and can provide blister packs with medication divided by day, just ask.
Bring your pill bottles with you to your doctors' or hospital appointments so they can check you still need to take them all and are taking them correctly.
Personal Security
Ensure your windows and doors are not left open for long periods, especially if you are not downstairs.
Never let a stranger into your home when you are there alone. Say that you're busy and you're expecting a visitor.
Tell telephone salespeople that you need to talk over offers, prizes, or charity requests with a friend or family member, and ask for written information to be posted.
Hang up on any recorded phone messages.
Never share personal information, like your credit card, bank information, or account passwords, with people you do not know.
It's never rude to turn away people you don't know.
Ask for Help
It's also crucial to ask for help, when you need it, whether from family, a health provider or a neighbour. Everyone needs help at some time, and you should never worry about looking silly or being a nuisance.
HaloCare is a technology solution supporting older adults living independently, so they can stay healthy, safe and socially connected. For information on the 24/7 digital care solution or practical advice on smarter ageing visit www.halocaregroup.com