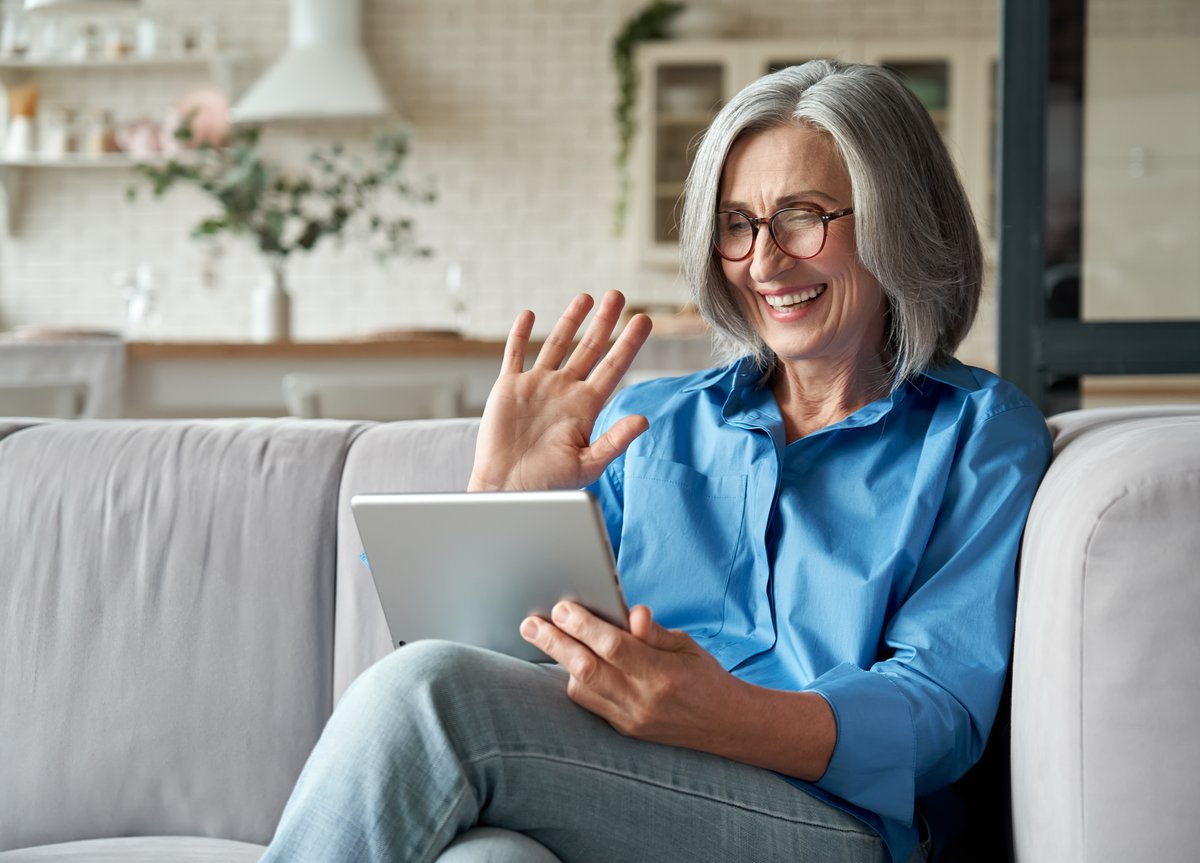 When looking into future care for yourself or a loved one, it is important to consider all the options and choose the one that's right for you. While nursing homes and full time in-home care can be very expensive, assistive technology can help people live independently with some extra support if needed.
What is Assistive Technology?
According to Understand Together, assistive technology can be any device, product, gadget or system that supports continued engagement in meaningful activities. Assistive technologies promote independence, communication and safety both in and out of the home.
So, who can benefit from Assisted Technology?
If you or your loved one find yourself:
Prone to falling
Suffer with cognitive issues i.e.: Dementia or memory challenges
Tend to wander or get confused while out and about
Need a little extra support daily
Need a sense of security
Want to continue living independently in your own home
Then assistive technology may be an option for you.
How can Assistive Technology help a loved one or their family?
Assistive Technology enables not only the older person to maintain their everyday life but gives their family members peace of mind. Your loved one can remain independent with the care they need, even when you cannot physically be there.
By using Assistive Technology, your loved one has 24hr assistance and access to supports they need, or even just a friendly phone call to break up the day. This allows the family to focus on the important things, like spending quality time together with your loved one.
Who do I turn to with regard Assistive Technology?
HSE Memory Technology Resource Rooms (MTRR):
Memory Technology Resource Rooms have been set up by the HSE all over the country. These rooms are for people who would like to know more about products and devices which can aid independent living for people who need it.
When you visit a MTRR, you will be greeted by a healthcare professional who will discuss with you any difficulties you are having that assistive technology might be able to help with. The MTRRs have a wide range of assistive technologies on demonstration so you have the opportunity to see and try out different devices. The healthcare professional will also discuss practical strategies to promote independence, safety, and quality to your life.
To read more about MTRRs visit Understand Together or visit Dementia Pathways to find your nearest Memory Technology Resource Room.
HaloCare:
HaloCare is a Carlow based solution for older people who wish to stay in their own home but need a little extra support. By using technology that works seamlessly in the background, HaloCare customers can continue to live their normal lives with the knowledge that HaloCare is always there.
Their customers have complete peace of mind in the hours of the day when homecare or family carers cannot be there. Should an emergency occur, real-time information is sent to their Care Hub where trained specialists can react, respond, and reassure. HaloCare's intelligent devices can detect movements such as falls, even in instances where the person is unable to call out for help. Their highly trained Care Specialists then verify with the older person if they need assistance and alert their Circle of Care.
If you or your loved one needs a little extra support while living independently, HaloCare operate 24 hours a day, 365 days of the year.