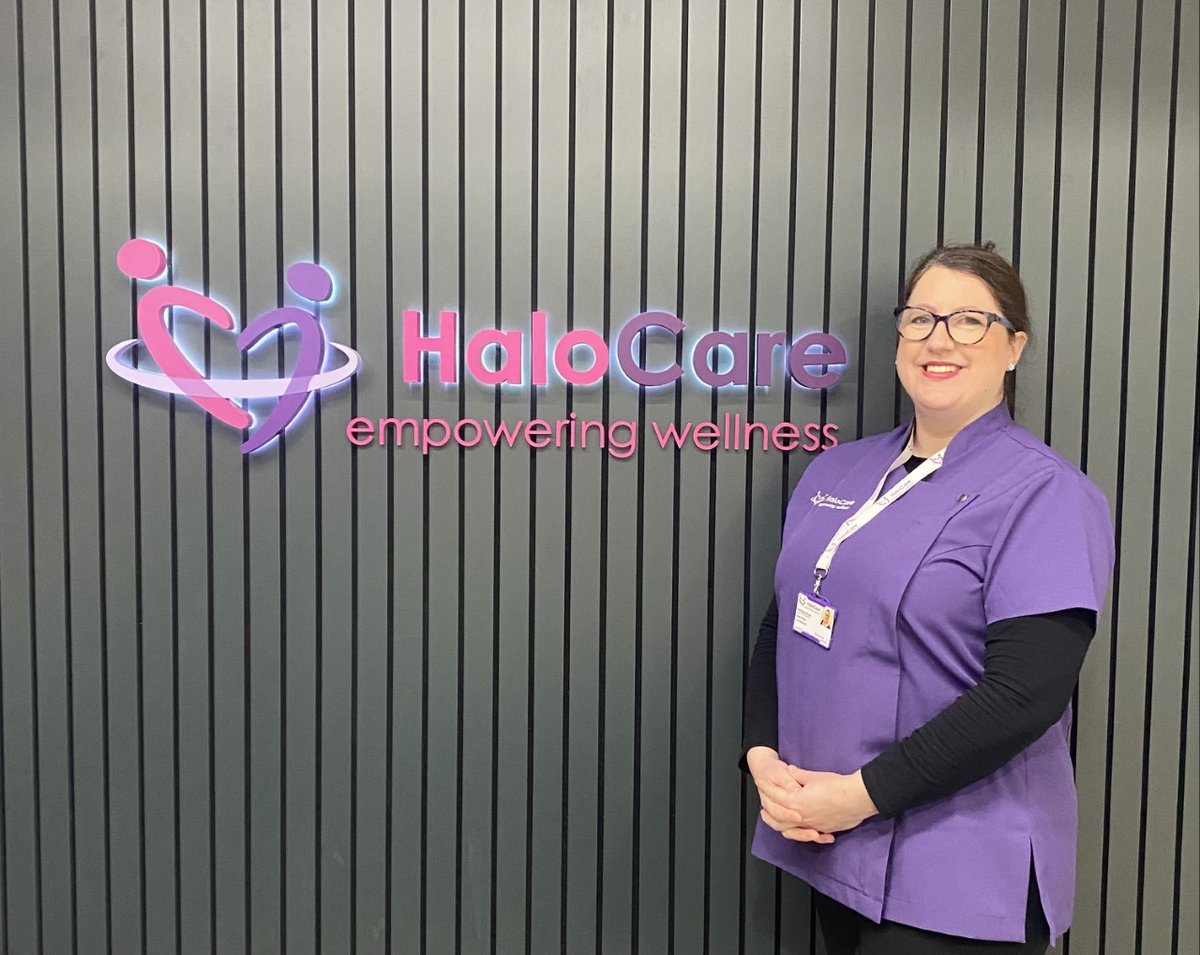 Meet Ciara, a Care Specialist with HaloCare. Ciara is bright, bubbly and radiates positivity. She is based in HaloCare's state of the art Care Hub in Carlow. As a Care Specialist, Ciara along with her equally experienced colleagues, check in on HaloCare customers, respond to any alerts or out-of-the-ordinary events and communicate with family members around the clock. 24/7. They are dedicated to ensuring loved ones are always being cared for, when family cannot be there.
Here's what Ciara has to say about a typical day as a HaloCare Care Specialist.
Ciara, why did you choose to work with HaloCare, what stood out about the Company?
I was very excited by the idea of working with an innovative company in its grass roots stage. I've been working with HaloCare since the beginning, and it has been a pleasure to watch the company grow. I am delighted to have been a part of that.
Ciara, what was your job description before starting with HaloCare?
I've always had a passion for healthcare and particularly working with older people. With over 15 years' experience working in nursing homes and with older people I knew I could bring that experience into HaloCare. I loved working in the nursing home and wanted to continue to work with older people through HaloCare.
How do you feel about HaloCare as a Company?
I love how family orientated, respectful, and thoughtful they are. HaloCare empowers and supports their Care Specialists and respects them on a personal level.
Do you believe that same respect, support, and empowerment shines through for the customers of HaloCare?
Absolutely! I think it's easy to give respect and support when you feel respected and supported. One thing that sticks out for me is the enthusiasm behind HaloCare. Every single person on the team is so passionate about the care of older people and want to enable them to live independently for as long as possible.
Ciara, can you tell me what is the best part of your work in HaloCare?
The best part of my job is the support I give to HaloCare customers and their families. I love the interactions with my customers, especially the comfort calls.
Can you explain what a comfort call is?
A comfort call is a bespoke service used by HaloCare in which customers can opt-in for a call from us whenever they need it or want it, e.g. once a day or once a week. This service is HaloCare's way of alleviating some of the loneliness and isolation seen often in the older generation. These comfort calls work in conjunction to family visits and homecare support.
And you enjoy these comfort calls?
Absolutely! The comfort calls are one of my favourite parts of the job as it allows me to build a relationship with the customer. Over time, trust is built between the care specialists and the customer, and the comfort calls become a catch-up between friends.
Ciara, please tell me what a typical day looks like for you while working in HaloCare.
I start my day by completing a handover with my team from the previous night. This is done to ensure any changes with the customer are discussed before starting the day.
In HaloCare, we are always ready to respond to unusual activity or alerts from our customers. On a typical day, that could mean helping a customer who may have fallen and alerting their circle of care that they need help, reminding another customer when it's time to take their medication or even something as simple as letting someone know if one of our customers living with dementia has left the tap running and the bathroom is flooding for example.
It's very varied and every day brings new experiences and interactions with our customers but the reassurance for them and for their families is that HaloCare are always there, at 10pm at night and at 5am in the morning, should something happen to get them the help they may need. It's about peace of mind.
And what do you talk about with the customers Ciara?
We talk about the customers' interests, their daily lives. It all depends on the customer, if we know that a customer reads the newspaper while eating breakfast or if they're a keen gardener, we'll chat about that and let the conversation flow naturally. It's all about comfort and company with our customers.
Tell me about the technology behind the HaloCare Solution.
Honestly, the technological aspect of HaloCare is so unique and innovative. It's amazing how the technology can detect if someone has a fall or if they need help or even out of the ordinary behaviour like not getting out of bed by a certain time in the morning. However, it's that human touch that sets us apart. The human interaction is what makes HaloCare so special. It allows for the customers to not only feel heard but be heard.
And Ciara, what are the benefits of HaloCare?
The solution enhances the quality of life of the customer and their family members. I believe it not only gives the older person their independence but gives the family members peace of mind that someone's looking after their loved one 24/7. The unintrusive, no cameras design of HaloCare allows for respect and dignity of the customer.
Any final thoughts Ciara?
I just think it's wonderful how HaloCare are always trying to grow and improve. Nothing is too much for us and the bespoke system is like nothing I've ever seen before. If a customer needs a particular solution that HaloCare may not offer, everything that can be done, is done to make a solution that's tailor fit to the customers' needs. We at HaloCare always deliver the highest standard in service to the older person and are always delighted to hear feedback. HaloCare are focused on the future, and with the customer in mind. Together we make a real difference to the lives of older people, it makes our work feel so worthwhile.