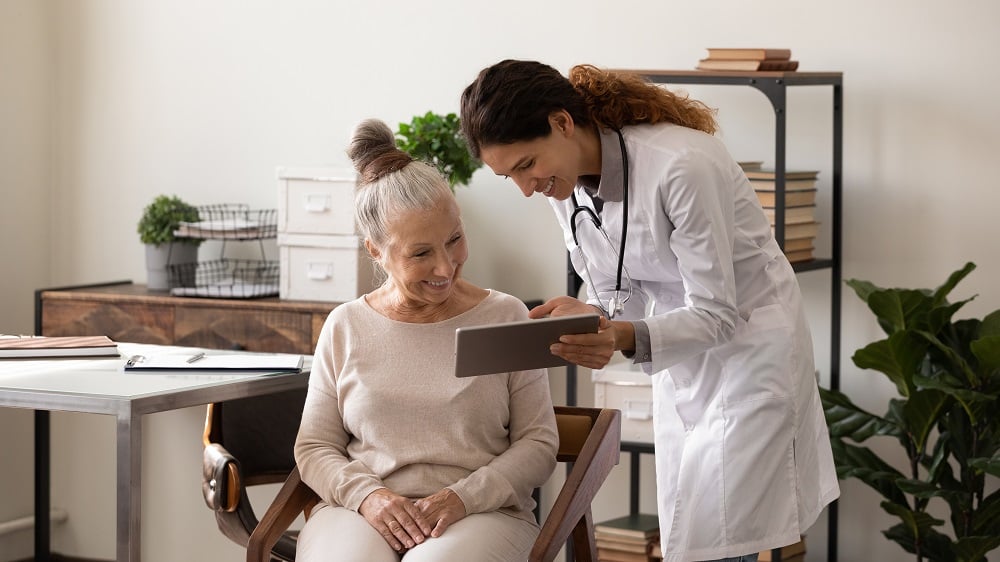 HaloCare
,
blog
,
Social prescribing
| 20 Jan, 2023
A medical prescription from your doctor or health professional wouldn't make you think twice, but what if you were prescribed something entirely different like a walking group activity instead?
In theory, this may sound like a peculiar prescription, but this is known as social prescribing. Social prescribing is the practice of connecting people to non-medical activities in their community via their health service.
At HaloCare we understand that health is determined by a wide range of factors including social, economic and environmental factors and that is why we take a holistic approach to healthcare. Social Prescribing also takes a holistic approach to healthcare, supporting individuals to take control over their health and wellbeing.
A deeper dive into Social Prescribing
Social prescribing is designed to support people who have additional needs that may include social, emotional or physical needs. Social prescribing schemes will often be made up of activities to help meet each of these needs for example;
Social: Art & craft classes, organised day trips, quiz nights etc
Emotional: Counselling or group therapy sessions
Physical: Walking groups, cooking classes or any form of low-impact exercise to make the class accessible for all abilities
A GP might supply a social prescription, or discuss it with a specialised social prescribing coordinator, also known as a 'link worker'. A link workers responsibility is to access what has been recommended by the health professional and then connect the person with a group or activity that might best fit or signpost the person to additional services.
" At least 900,000 people will be referred to social prescribing by 2023/24"

- NHS England

Who can benefit from social prescribing?
Social prescribing is an important part of Person-centred care, and what each person needs from social prescribing is unique to them. Social prescribing might be most beneficial for those who;
Need support with their mental health

Have additional needs or disabilities

Are experiencing social isolation
What benefits will social prescribing have on the health service?
So, how will social prescribing have a positive impact in the healthcare industry? While research is still in its early stages, there are early indictors that social prescribing will have a positive impact within the healthcare industry.
Tackles loneliness and social isolation
Nearly 1 in 4 adults aged 65 and older are socially isolated. Social isolation is associated with an estimated 50% increased risk of developing dementia.
Social prescribing could be a long-term solution to tackling social isolation and keeping people connected. At HaloCare we understand the risks that social isolation can have on a person, that's why our virtual HaloPad social platform, like social prescribing models, was developed to keep clients easily connected to their loved ones or circle of care.
Person centred Care
Person-centred care is achieved whenever a more personalised approach to healthcare is taken providing people more choice and control over their mental and physical health. Personalised care allows people to have control over what way their care is planned and delivered based on an assessment of their individual needs and preferences.
Social prescribing is just one component of achieving person-centred care.
Having a model in place that is focused on Personalised Care will result in a higher quality of care for patients and will have a positive impact on achieving health equity.
Cost-effective approach to delivering care
It's been reported by NHS England that in 2019, over 70% of the healthcare budget was spent on those that are living with a long-term illness or chronic condition, and living with a chronic condition can impact all areas of your life, from relationships, health and work.
Social prescribing could be a more cost-effective method of treating those that are living with chronic conditions in addition to existing care that they receive. Social prescribing can slot into any patient's current care plan to provide a holistic approach to all aspects of care.
About HaloCare
HaloCare is a 24/7, 365-day technology enabled care solution for people who wish to remain independent in their own homes but need a little extra support day-to-day. HaloCare adopts a holistic approach to patient-centred care and have three core pillars at the foundation of everything they do: Safety, Social & Wellness, and Clinical.  
Safety: Keeping our clients safe at home is paramount. Our technologies are best-in-class and developed to promote independence which gives our clients and their circle of care the peace of mind that, should anything happen in the home (for example an unusual pattern in client behaviour), we will be alerted and can intervene when required.
Social and Wellness: Social isolation can become a problem, particularly for older people or those living with a disability. We offer a bespoke service where our trained care specialists will call our clients, at their request. This service helps keep our clients connected and works in conjunction with family visits and homecare support. Our HaloCare solution supports clients so they can carry out their daily activities of living while delivering better physical and mental health outcomes through a blended approach of virtual homecare solutions.
Clinical: We have adopted virtual remote patient monitoring to provide health professionals and clinicians with timely access to client's vitals for better health outcomes and wellbeing.
HaloCare is built to the highest International Standards and Best Practice in Governance and is led by a highly trained team so clients and their circle of care can put their trust in HaloCare.
Interested in finding out more? Get in contact with a member of our team today to find out how HaloCare could benefit you or your clients.